Protecting Yourself from Uninsured Motorists
Despite compulsory auto insurance laws in almost every state, about one out of eight drivers gets behind the wheel without liability coverage. In some states, more than 20% of drivers on the road may be uninsured.1
Some drivers forego insurance because they can't afford it, while others don't want to pay high premiums resulting from poor driving records. Even drivers who carry insurance might choose to limit their coverage to what is required by their state, but the amount may not be sufficient to cover a serious injury or extensive property damage. Regardless of their reasoning to not have appropriate insurance, the uninsured and the underinsured are not only a potential financial liability to themselves, but also to insured drivers.
Fortunately, insurance coverage is available to help protect you financially if you are involved in an accident with an uninsured or underinsured driver. Though this coverage is optional in most states, it could make a big difference to you and your family.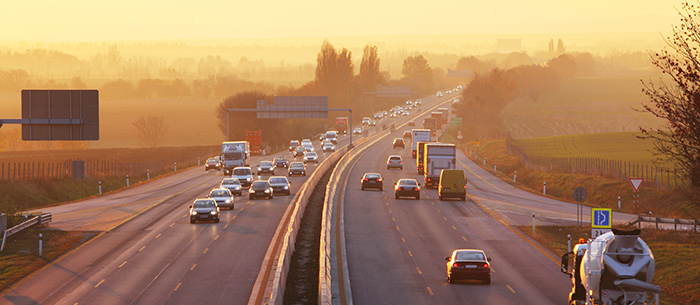 Uninsured and Underinsured
Uninsured motorist (UM) coverage, also called Uninsured Motorist Bodily Injury (UMBI) coverage, will compensate you, a passenger, or a designated driver in your vehicle (or a covered individual as a pedestrian) for bodily injuries caused by an uninsured motorist or a hit-and-run driver, up to policy limits.
Underinsured motorist (UIM) coverage helps pay the difference when accident costs exceed the liability policy limits of the at-fault driver. For example, if you were the victim of a serious accident and were legally entitled to a $250,000 settlement — but the driver had only $50,000 of liability coverage — your UIM coverage would pay the remaining amount (up to policy limits).
Medical Expenses
Health insurance will typically help pay for medical bills resulting from an auto accident caused by an uninsured driver, but out-of-pocket medical expenses can be high, and health insurance will not help you recover lost wages or damages for pain and suffering.
Medical expenses, lost wages, and pain and suffering are typically covered by the liability portion of the at-fault driver's auto policy; but when that individual has little or no insurance, the victim's UM/UIM policy provisions are triggered. Of course, if the accident was your fault, the insurance status of the other driver does not affect the benefits you are entitled to receive.
No-Fault Insurance
Some states have "no-fault" auto insurance laws that allow policyholders to collect benefits (up to policy limits) from their own insurance company regardless of who caused an accident or whether the other party has insurance. This type of benefit may also be called personal injury protection (PIP). Even in no-fault states, UM/UIM coverage may provide an extra level of financial protection at a reasonable cost.
Property Damage
UM and UIM insurance applies only to bodily injury and does not cover damage to your vehicle. That may be covered by your collision insurance, but you might also consider uninsured motorist property damage (UMPD) insurance. UMPD is not available in all states and typically does not cover damage caused by a hit-and-run driver.
In Case of an Accident
If you are hit by another driver, whether in your vehicle or as a pedestrian, obtain the license plate number, driver's license number, and insurance and contact information, and make sure to file a police report. (In an encounter with a hit-and-run driver, obtain any information you can, even a partial plate number.) If possible, use your mobile phone to take photos of the damage and the area where the accident occurred. Your insurer will investigate the claim and try to verify the cause of the accident and who was at fault.
Without UM/UIM coverage, the only way you can attempt to recover your uninsured loss is to file a lawsuit against the driver who caused the accident. However, legal proceedings could prove costly, and there is no guarantee that you will receive the damages you seek. Even if you were to win a judgment, it may not be possible to collect from an individual who did not have the funds to purchase adequate insurance coverage in the first place.
UM/UIM coverage options can vary widely by state. Your insurance professional can help you determine the appropriate coverage for your situation.